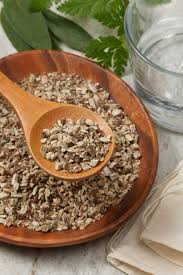 Burdock Root (Arctium lappa) is a vegetable that is native to northern Asia, used to prevent and heal illness.
Benefits of Burdock Root
Excellent blood purifier and detoxifier
Helps to restore good bacteria to the body after taking antibiotics
Improves chronic skin conditions such as Eczema, Psoriasis, Acne, Ringworms and even Poison ivy
Helps advanced cases of arthritis by helping to break down calcium deposits on joints and knuckles
Great for overall kidney and liver health
Rich in Iron, Phosphorus, Manganese, Thiamine, Potassium, Silicon, Zinc, Chromium, Copper & Magnesium
Lowers glucose levels
 *Safe for children, pregnant women and nursing mothers
(Caution: If you are taking insulin use with caution. Burdock Root lowers blood sugar levels.)

This information is for educational purposes only and has not been evaluates by the Food and Drug Administration. This information is not intended to diagnose, cure, treat or prevent disease.