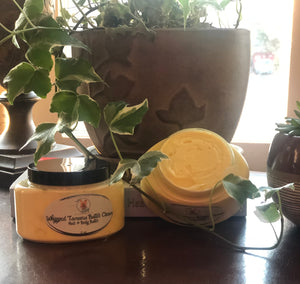 Hair and Body Butter
Tamanu butter is derived from oil from the fruits of the Tamanu tree nut. Our whipped Tamanu butter cream is renowned for its conditioning, intense moisturizing, and therapeutic properties. Though this butter is rich, once applied to the skin it will be completely absorb leaving little to no oily residue. 
Our Whipped Tamanu Butter cream is 100% all natural, contains all organic ingredients & is handmade with love!